While everyone was prepping for the Super Bowl Sunday, I spent the afternoon on my couch watching
Wealth TV
. I know the name of this channel sounds pretentious but it really isn't. (I tried to explain this to my mom as a Bentley whizzed by in a commercial...) Wealth TV features great travel shows which is perfect for when the Travel Channel is having a Ghosts Adventures marathon...
After watching shows about Barbados,
Italy and Australia
, it was
LUX Lifestyles
that had me captivated with an hour exploring the beautiful Greek islands of Santorini and Mykonos. Greece (especially Santorini and Mykonos) has always been on my "to go" list, but not as prioritized as say, Paris. However after Sunday, it definitely has bumped up closer to the top of my list. As soon this whole
debt crisis
gets sorted out, Santorini and Mykonos will be a destination for sure...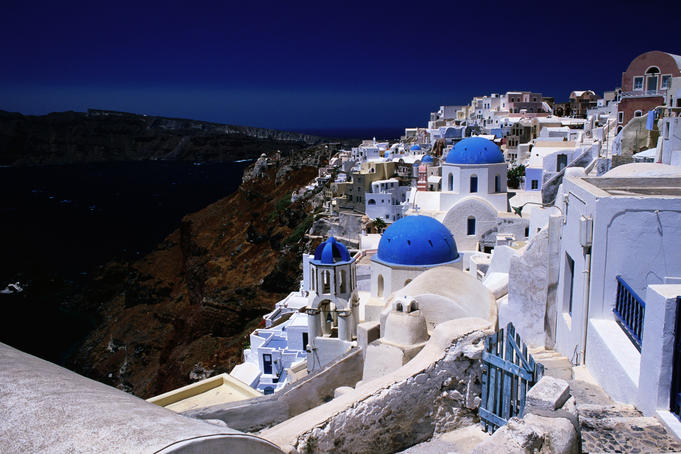 Where does your wanderlust have you itching to go? Have you been to Greece?